Trimble steering systems for all makes and models
From optical steering assistance to fully integrated automatic steering, from virtual or retrofitted part-width section control to ISOBUS control to active implement control, e.g. shifting frame or plough control - Trimble has the right solution for every requirement, and this is completely independent of the brand and design of the machine.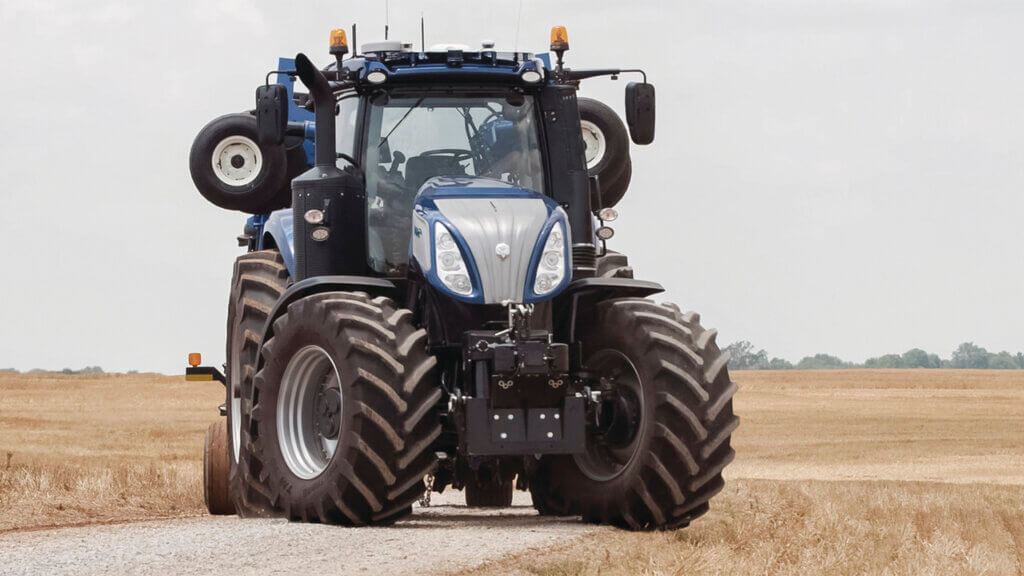 XCN: Three displays - one operating concept
With the three displays of the XCN series, Trimble sets new standards in terms of intuitive operation and user-friendliness. They are made of sturdy cast material and are absolutely capable of withstanding the conditions on the tractor, yet still come across as slim as a tablet computer. An Android operating system makes operation child's play, even without lengthy reading of operating manuals, and the internet browser and Trimble's own app store significantly expand the range of applications. Of course, all screens are ISOBUS-compatible and, despite their different sizes, are designed to be operated in exactly the same way, so all field and machine data are absolutely compatible and exchanging them is child's play.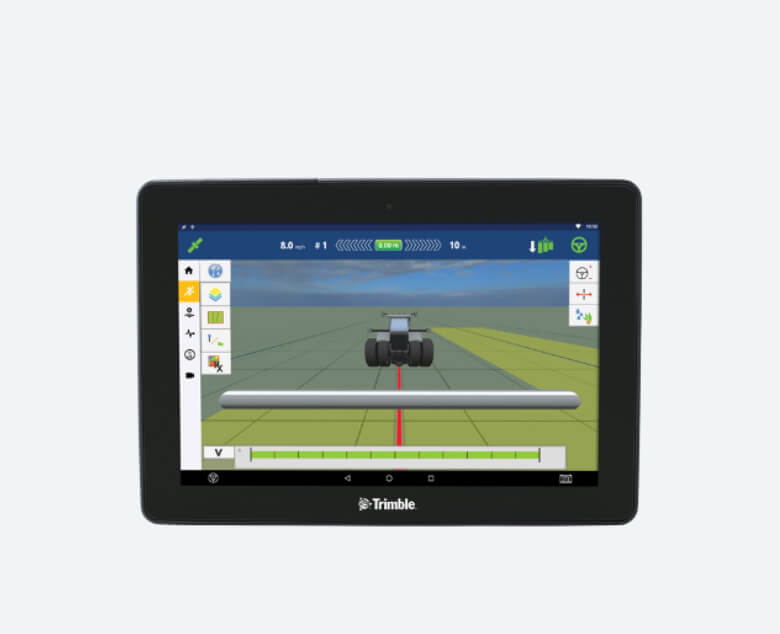 In principle, any Trimble screen can be used as a manual parallel driving aid. The track guidance is visually indicated by LEDs on the screen, a display of the current track guidance to the nearest centimetre as well as the display of the tractor with implement and the marking of the worked area from a bird's eye view. All other functions such as track and field planning, creating and saving machines and implements, ISOBUS etc. can of course also be used with manual track guidance.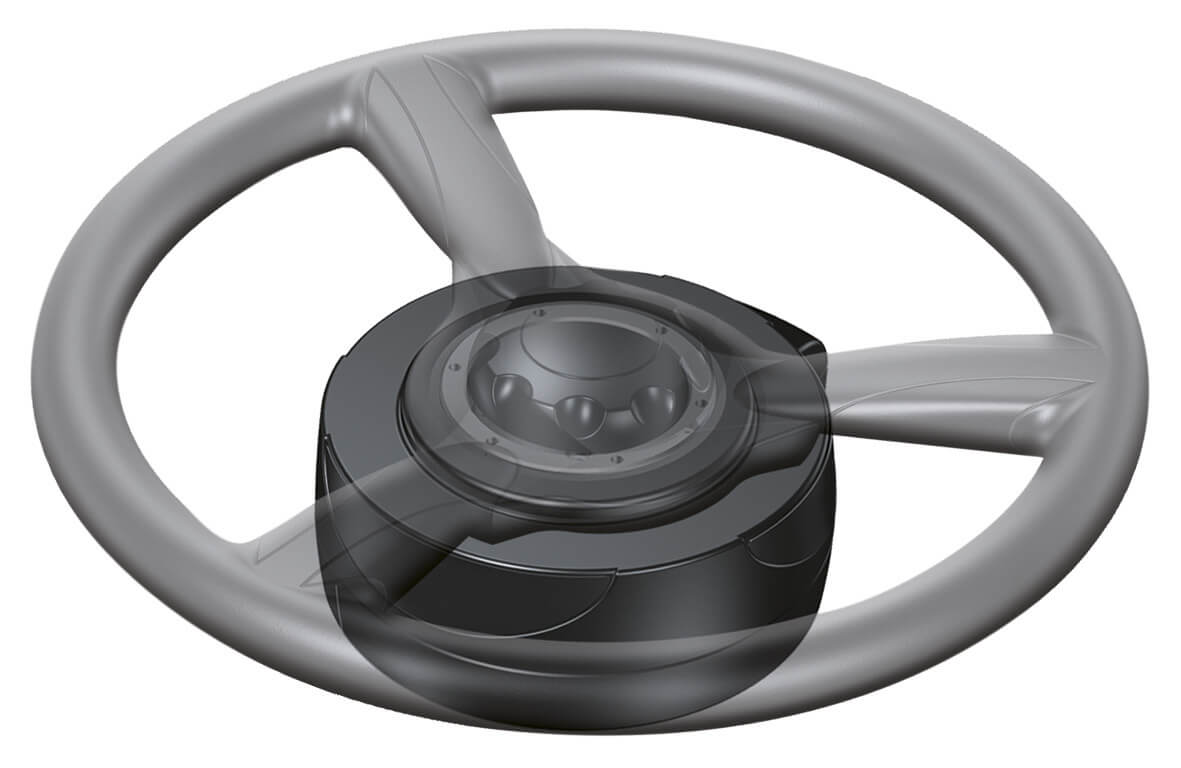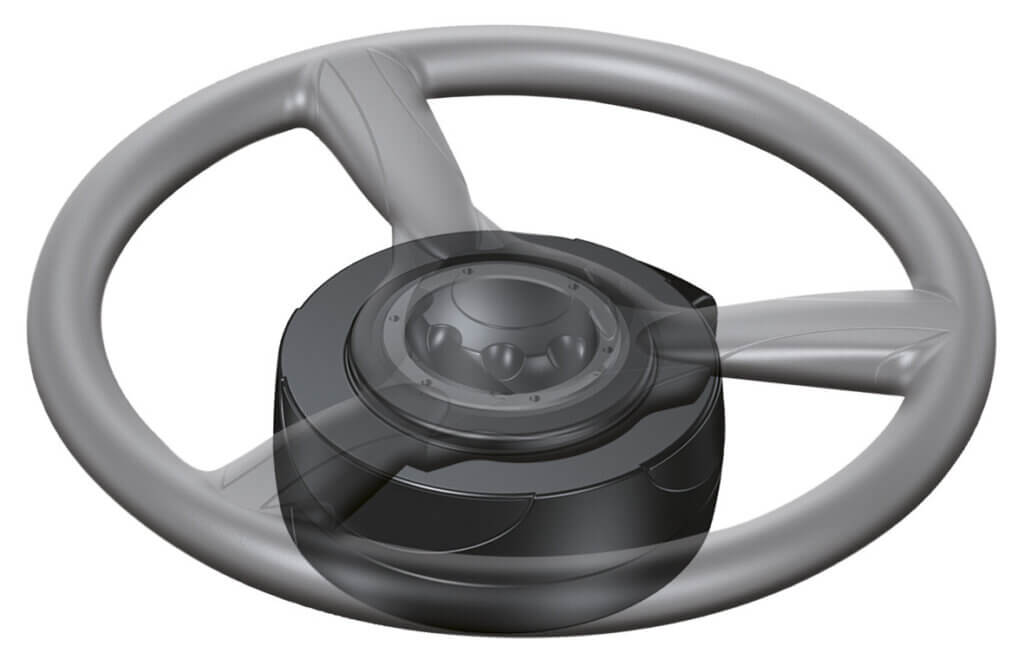 EZ-Pilot Pro/Autopilot Motor Drive
The EZ-Pilot Pro and Autopilot Motor Drive automatic guidance systems represent the next level in GPS guidance technology. A perfectly integrated steering motor takes the wheel for you, so you can concentrate fully on your work. You can mount your steering assistant in any machine you are using, making these systems extremely flexible.
Both systems (EZ-Pilot Pro and Autopilot Motor Drive) use the same hardware, but the Autopilot Motor Drive has the following advantages over the EZ-Pilot Pro: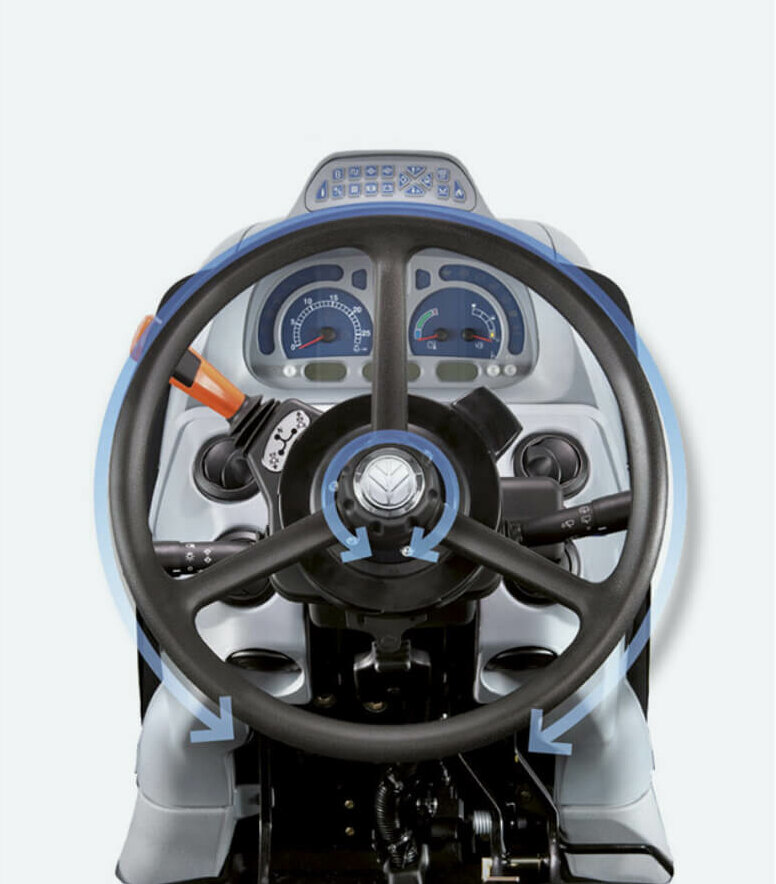 Autopilot: The fully integrated, hydraulic steering system
The Trimble autopilot meets the highest demands! Through direct intervention in the steering hydraulics and the use of steering angle sensors, the system corrects the steering quickly and precisely, even at very slow driving speeds from 30 m/h and even when reversing.
In principle, any machine with hydraulic steering can be retrofitted with the autopilot, but the advantage with Trimble is that pre-fittings for steering systems from other manufacturers can also be used. This means that you always make the right choice with a Trimble system, regardless of which brand of tractor you are using now and in the future. This is what makes the system so affordable - JCB, Krone, and many others are explicitly pre-equipped for the Trimble Autopilot system.
Advantages of steering systems
Increased productivity through time savings due to less overlap and quicker turning manoeuvres (planting of beds)
Reduction of operating costs
Reduction of operating costs, because all variable costs are reduced due to the lower overlap
Increase in driving comfort
Increased driving comfort and full concentration on the implement
Environmental protection by saving diesel, fertiliser and pesticides
Then feel free to contact us. We will answer all your questions on the subject of Trimble and advise you completely individually! Write us a message or get in touch directly with a contact person of your choice!
Contact person Schleswig-Holstein
Contact persons Mecklenburg-Western Pomerania and Brandenburg