Satellite-based tracking - the right system for every spectrum of use!
Whether simple parallel driving aid or automatic lane guidance with steering wheel motor or integrated steering, whether factory or retrofit solution, we have the right system for every situation, universal and retrofittable and upgradeable regardless of brand.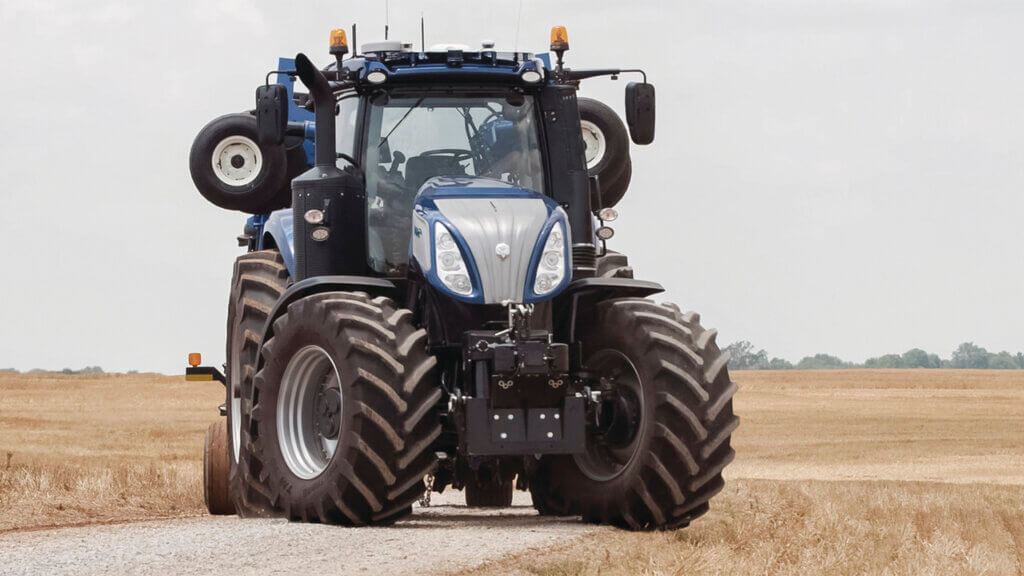 IntelliSteer: The factory solution from New Holland
IntelliSteer is a fully integrated, automatic steering system that can be fitted to any factory-fitted tractor from the T5 series upwards. The system intervenes directly in the tractor's hydraulics and is operated via the IntelliView screen, which is already present.
Since all the wiring harnesses and brackets are already fitted at the factory on pre-equipped tractors and harvesters, the installation work is minimal and the system is correspondingly cost-effective. The GNSS antenna is mounted on the roof of your machine, the navigation controller is connected and the correction signal is selected: the system is ready for use.
Advantages of steering systems
Increased productivity through time savings due to less overlap and quicker turning manoeuvres (planting of beds)
Reduction of operating costs
Reduction of operating costs, because all variable costs are reduced due to the lower overlap
Increase in driving comfort
Increased driving comfort and full concentration on the implement
Environmental protection by saving diesel, fertiliser and pesticides
Then please feel free to contact us. We will answer all your questions on the subject of PLM / steering systems and advise you completely individually! Write us a message or get in touch directly with a contact person of your choice!
Contact person Schleswig-Holstein
Contact persons Mecklenburg-Western Pomerania and Brandenburg